Krn-5 6
Weight clibrarian for intermediary soil processing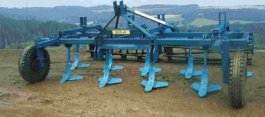 It is possible to learn more about and make the right choice for all Belarusian cultivators here.
at the lowest price, you can make a preliminary order.
It is intended for the intermediary processing of 8 rows of corn, sunflower, cleavine and other propellant crops removed from the intersection 700 mm.
Basic assembly: cut-off unilateral165 mm (right and left), paws with straps270 mm, doloto.
Upon application of the buyer, the cultivator shall be equipped with additional equipment:
- a feeding device for the application of spray mineral fertilizers,
- a device for the tape application of herbicides and CASs (liquid mineral fertilizers),
- protective discs,
- Dickers,
- The paws.
Provides high-quality soil streaming between rites at a specified depth with the destruction of weeds, the paralelogram suspension of the sections of the working bodies ensures the replication of soil, atmospheric pressure tyres and cut-offs of the cult shall ensure that they are self-cleared from the wetlands, the presence of a transport device on general roads.
SUBSTANTIVES (REVENTIONS):
· Borrowing of sections to the frame
♪ It is produced by two homouths and slaughtered tailings, which enhances the reliability of the anchorages and prevents a change in the width of the rites during operation. (The equivalent is made by a homogeneous and plastic, which does not guarantee the constant absorption of the dimension).
Construction of a parallel section mechanism
♪ A metal-oceramic wool with the lubricant in it and an additional mask is installed in the margins. (Analogue-- rims are filled with iron wolves without oil).
♪ Double protection against dust and dirt (spring and sealing rubber ring) has been established. (The equivalent is no defense).
♪ A mechanically processed axle shall be fitted in the margins with the traction plates fixed on both sides. (Analogue - A specimen without treatment has been established in the field, resulting in a shift in the section during work).
These design features increase the life of the paralellagic mechanism without repair and guarantee the permanent width of the protective zone.
· Coping wheel section
♪ A wide copying wheel has been installed, allowing for better replication of the soil regardless of humidity. (Act - narrow wheel fitted).
You might also like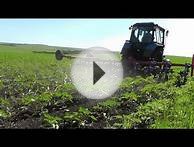 Рядковый (междурядный) культиватор АгриФлекс КРН-5,6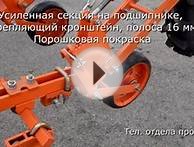 культиватор КРН-5,6 усиленный
Related Posts